"Entrust your wedding day to Chris Poje Productions and experience joy,
peace and the richness of your day."
Video footage and Photographs courtesy of JKM Productions and Cassandra Storm Photography
Your wedding day:
The most expensive and important celebration you'll probably ever plan. Don't entrust
your wedding day to any DJ company but the best. We offer you a truly customized
and stress-free wedding experience, enabling you to enjoy your celebration and guests with the peace of mind that all the details are in the hands of proven professional
Wedding DJ Entertainers that genuinely care about you and the success of your event.
As a Wedding DJ and Entertainment company, we offer exceptional vocalists and
interactive DJ's, exciting Photo Booths& beautiful Event Lighting. We plan every detail
with you in person, guiding you through the process while you make the decisions
designing your personalized wedding day. With a written plan and event timeline, we
then coordinate your wedding on the day and keep every one of your vendors "in the
loop" as your celebration unfolds just as you've envisioned it.
By combining our vocalist and interactive Wedding DJ talents, our clients rave that we
are the "Best Of Both Worlds." Add to that our specialty "New York Style" wedding
format, we provide for a non-stop, fun celebration sure to keep your guests on the
dance floor till the end!
Please call us today to schedule your fun & informative consultation.
Chris Poje 717-917-1596
Chris Poje Productions is an
Award winning Wedding DJ and
entertainment company serving
Lancaster, York, Harrisburg, Reading,
PA The entire State of Pennsylvania
Delaware and Maryland.
"A beautiful All-Inclusive Wedding
Venue in Lititz, PA"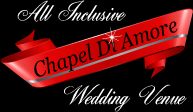 The Anniversary Heirloom:
"Start a family tradition to renew
your love on every anniversary."