Chapel Di Amore:
"A beautiful All-Inclusive Wedding Venue in Lititz, PA"


Video footage and Photographs courtesy of JKM Productions and Cassandra Storm Photography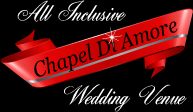 All-Inclusive Wedding Venue
in Lititz, Pa
The Anniversary Heirloom:
"Start a family tradition to renew
your love on every anniversary."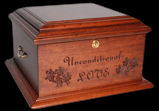 As the owner of the new, beautiful All-Inclusive Wedding Venue in Lititz, PA, Chapel Di Amore, we can provide for all of your
wedding needs in one place, saving you thousands of dollars while delivering the highest caliber of service. The Perfect
Wedding Partners Team, with the addition of Red Rose Catering Of PA, will provide all planning and coordination, entertainment,
photography, videography, flowers and event design and cuisine of the highest caliber for your wedding. By including services
from all of these top professionals, we have created package-type pricing that saves you thousands of dollars. Our venue is
newly decorated and furnished and is perfectly laid out for an extraordinary affair. Separate areas for your Cocktail Hour,
Reception and options of indoor or outdoor on-site Ceremonies. We can even provide the Officiate if needed!
Call for your private showing of Chapel Di Amore today!